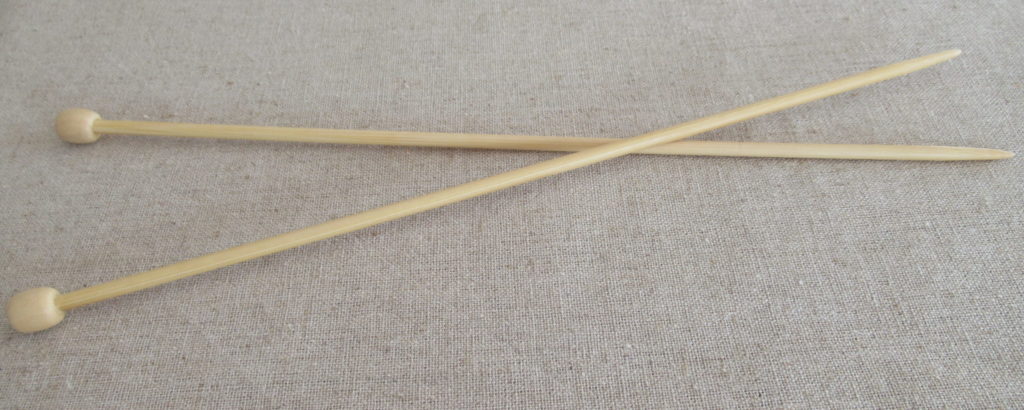 The title of this blogpost may suggest that this is some sort of manual telling you how to choose your next knitting project. Well, it isn't. It is a question that I've been asking myself lately. In reality, the question was more like: How ON EARTH am I going to choose what to knit next??????????
Going by what I see and hear around me, there are more people struggling with this question from time to time. It's a luxury problem, of course. Our grandmothers knew what they had to knit to keep their families warm – not much to choose there. But we live in different times. Our problem is often that we have too much to choose from. Besides, a knitting project can be quite an investment of time and money, so it's only logical that we want to make the right decision.
What I did to find the answer
I'd love to give you a step-by-step plan, but I can't. I'm no master of choosing, and I have no idea what works for others. I can only tell you what I did to find the answer, and hope that's somehow interesting or helpful.
If you've been following my blog for a while, you may remember that I'd come to a point when there was nothing on my needles except a pair of socks. And when I'd finished those, there was nothing on my needles at all. I hated that. I felt very uncomfortable with it. And yet, I was unable to cast on something new. Why?
To find the answer, I did what I often do when I'm stumped. I took out a notebook and a pen and started to write.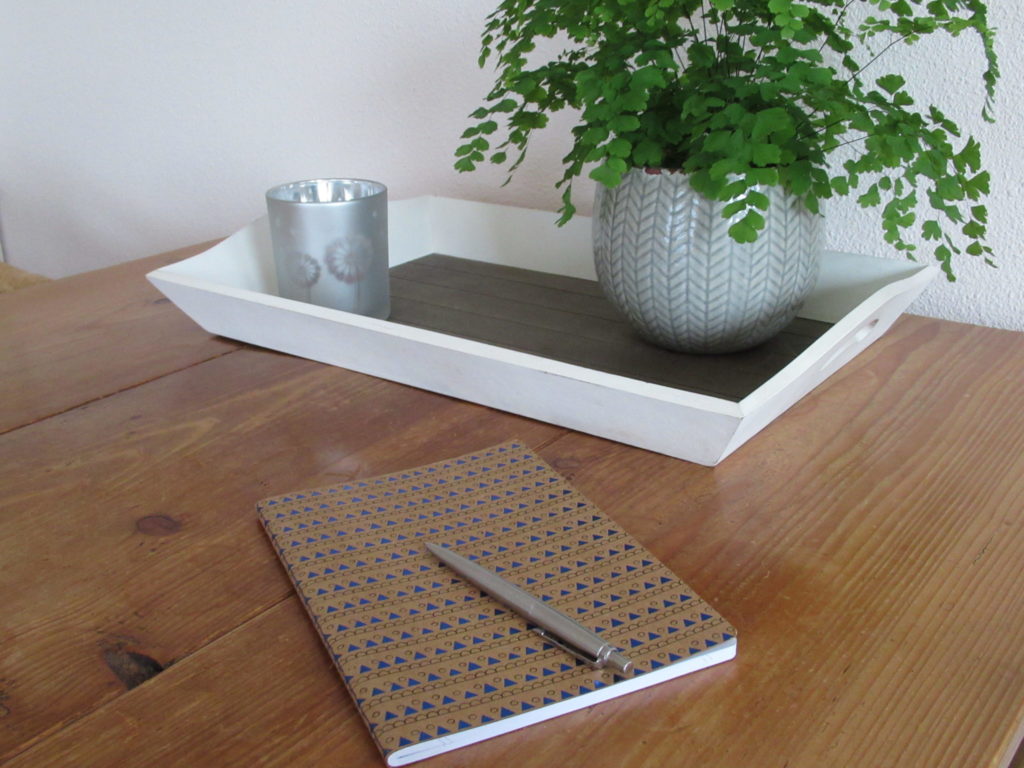 In brief, my problem-solving writing process works like this:
I set a timer for a specific time, say 15 or 20 minutes.
I write down everything that comes to mind regarding the problem.
When the timer beeps, I ask myself: Anything else?
I set the timer again, this time for 5-10 minutes, write some more and put down my pen.
Then I read through what I've written and usually see a pattern emerging.
What I saw this time was that my inability to choose was an after-effect of my career switch. In my new life I have time, energy and creativity left for some more adventurous knitting than I've done in recent years. That's absolutely wonderful, but it also takes some getting used to. And I can't be adventurous all the time.
I saw that what I really needed was different knitting projects for different situations, different times of the day/week and different energy levels.
What I needed was:
Something simple
Something challenging
Something to play with
Something to take along
After I'd made this little list, it was easy to choose what to knit next. I didn't have to go shopping for yarn, because I'm the happy owner of an wonderful yarn stash. Another luxury that our grandmothers didn't have (and I haven't always had either), and I'm very grateful for it. Here is what I chose for each category.
Something simple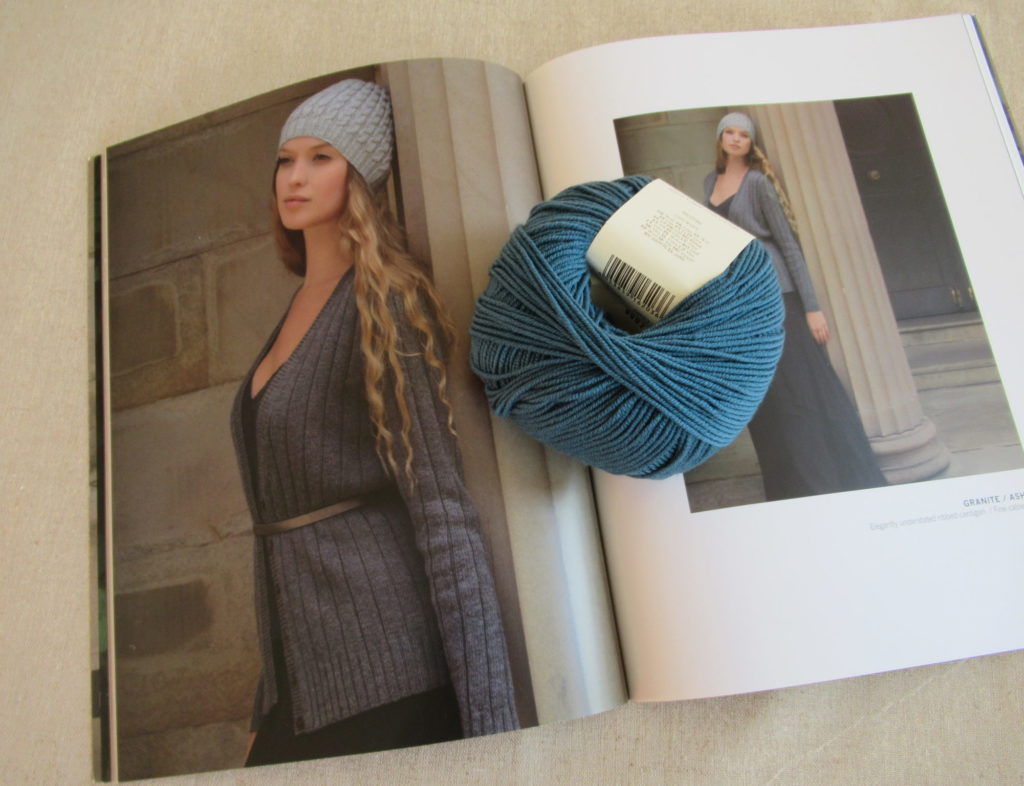 This is 'Granite', a stylish cardigan, in a very simple stitch pattern, by one of my favourite designers, Kim Hargreaves. I'm going to make it for our daughter. Just the thing to knit on evenings when I crave some meditative, repetitive knitting. It is knit on small needles, so it should keep me occupied for a while.
Something challenging
I bought this yarn kit for a cardigan with a big leaf pattern in Norway years ago. This feels like a huge challenge, and I'm a bit nervous about sharing it here, because I'm not sure I'm ever going to finish it. But I am looking forward to starting it.
Something to play with
This basket is filled with some new (to me) yarns as well as some left-overs from other projects. Playing with them for me simply means: letting the yarns go through my hands, knitting swatches, experimenting with stitch patterns, and trying out some design ideas that I have.
Something to take along
Simple, lightweight, portable, this Color Play Mohair Scarf is knit in four colours of a lovely mohair-and-silk blend. The yarn is thin, but two strands of yarn in different colours are held together throughout. This is an ideal project for knitting on a train or bus, in a waiting room etc.
Oh, I almost forgot – I've also cast on another pair of socks. I just can't live without a pair of socks on my needles:
Well, I surprised myself there. I'd intended to just introduce some new knitting projects, but it evolved into something more than that. Thank you for reading.
I'll keep you posted about anything worth sharing about these knitting projects. Next time I'll tell you where I got the 'challenging' yarn kit. I hope you'll join me on the ferry to Norway.