Hello!
As soon as I saw these sheep, huddled together in a field, I realized that something was wrong. They looked distressed. Looking into the distance, I saw the reason why. Oh no! A dead sheep, and the owner and somebody else looking upset, searching for something. Tracks? Other evidence of the culprit?
Only DNA-testing can tell whether this sheep was killed by a wolf or a dog, but chances are that it was a wolf. We hear about sheep being killed by wolves around here on a weekly basis now.
For the people who lived here long before us, those who built the impressive megalithic burial monuments called hunebedden, wolves must have been a fact of life to be reckoned with.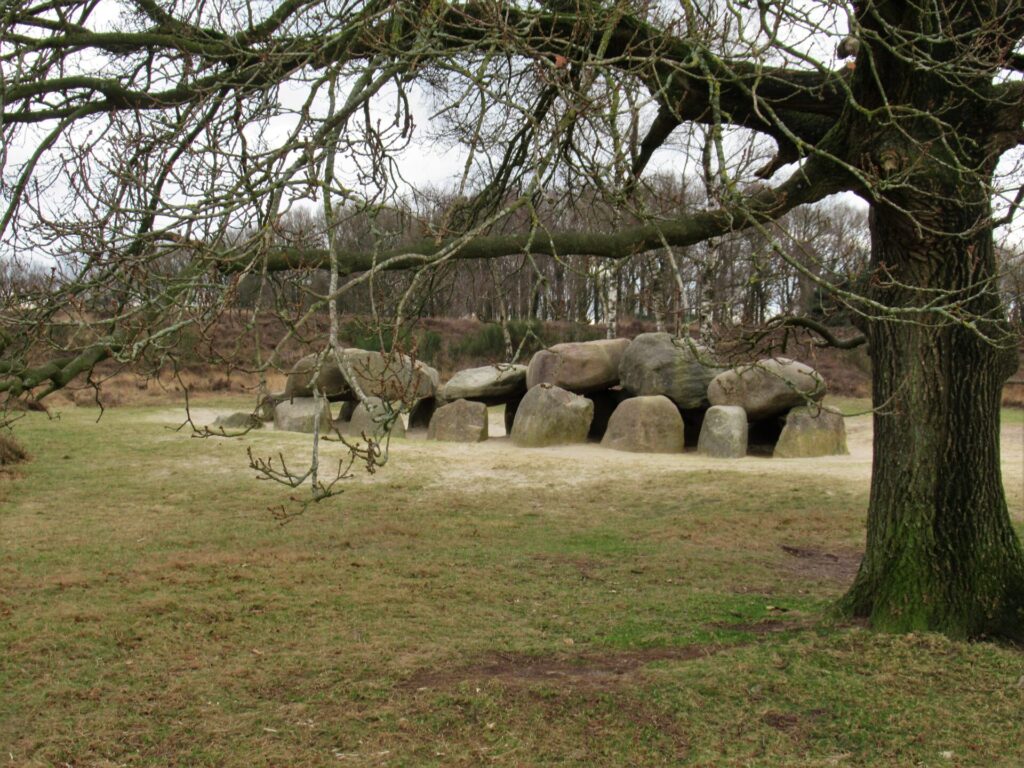 But for us, in the 21st century it's a phenomenon we're not familiar with. There haven't been any wolves here for at least 120 years. And now, all of a sudden the wolf is back! Arriving here from Eastern Europe via Germany, the wolf is supposed to eat roedeer, rabbits and other furry creatures. But it isn't playing by the rules, because why waste energy chasing a meal that runs away fast when there is so much juicy mutton to be had with far less effort?
I'm talking of 'it' and 'the wolf', but it is uncertain how many there really are in this area. There is at least one, probably a couple, and maybe even a third. This newcomer is certainly causing a lively discussion. Some people are thrilled, while others are of the opinion that there is no place for wolves in this small, densely populated country.
I have mixed feelings. On the one hand I think, who are we to decide who or what is to live in this corner of the world? We are happy that the raven is back. We are happy that the otter is back. And we are happy that the badger is back. There are badger trails everywhere nowadays – zooming in, you should be able to see their paw prints.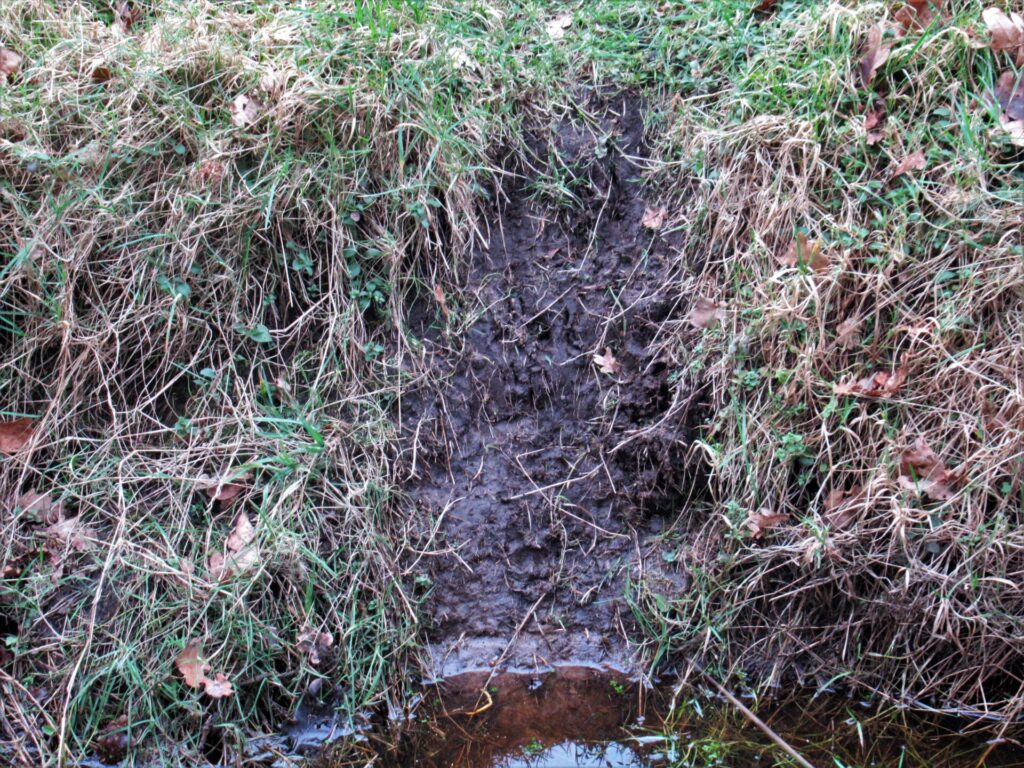 Shouldn't we be happy about the wolf being back as well?
On the other hand, when I hear of a wolf jogging past a playground full of playing children in broad daylight in the village where a friend of mine with school-going children lives, well, I don't know…. How dangerous are they?
It is hard to imagine these otherwise peaceful surroundings being populated by packs of wolves in the future. Will guests of this Bed & Breakfast hear them howling at night in a few years' time?
I'm fairly certain that the Highlands belonging to the B&B owners will be able to defend themselves with their fierce horns.
But how about me? I have no idea what to do if I were to come face-to-face with a wolf. Take photographs? Hide behind a tree? Call in my own personal superhero, 'HELP! DO something, shoo it away!'?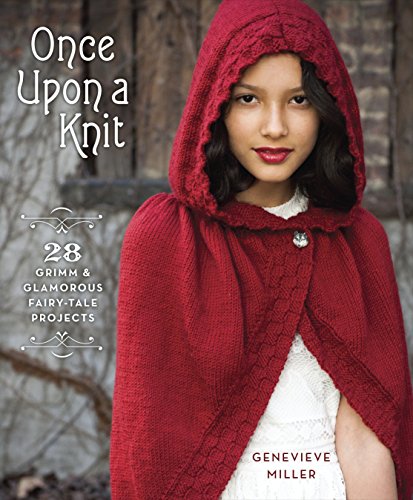 Or strike up a conversation like Little Red Riding Hood?
Inside, I still feel like Little Red Riding Hood, but to all intents and purposes I'm becoming more like her grandmother by the day. In fact, I am becoming a grandmother this spring. And I may even need hearing aids before long.
Ménière's disease is affecting my hearing. Although I'm still managing in everyday life, I can't hear the little birds high up in the trees anymore. Fortunately I do not have the dizzy spells that go with it very often, but I've recently had one.
It wasn't so bad this time that I'm in bed. And it's never bad enough for me to be wearing a frilly cap.
It does mean that I need to take some rest and limit my screen time. So if you've posted a gorgeous FO on Ravelry or published a great blogpost and haven't heard from me, please know that it isn't because I'm not interested.
I've spent quite a bit of time quietly knitting, but had to rip out almost as much as I knit because my brain wasn't functioning properly. Awooo! No, I wasn't really howling like wolf. I thought, oh, well, we all have times like these and hope to show you some progress next week.
Stay safe! xxx