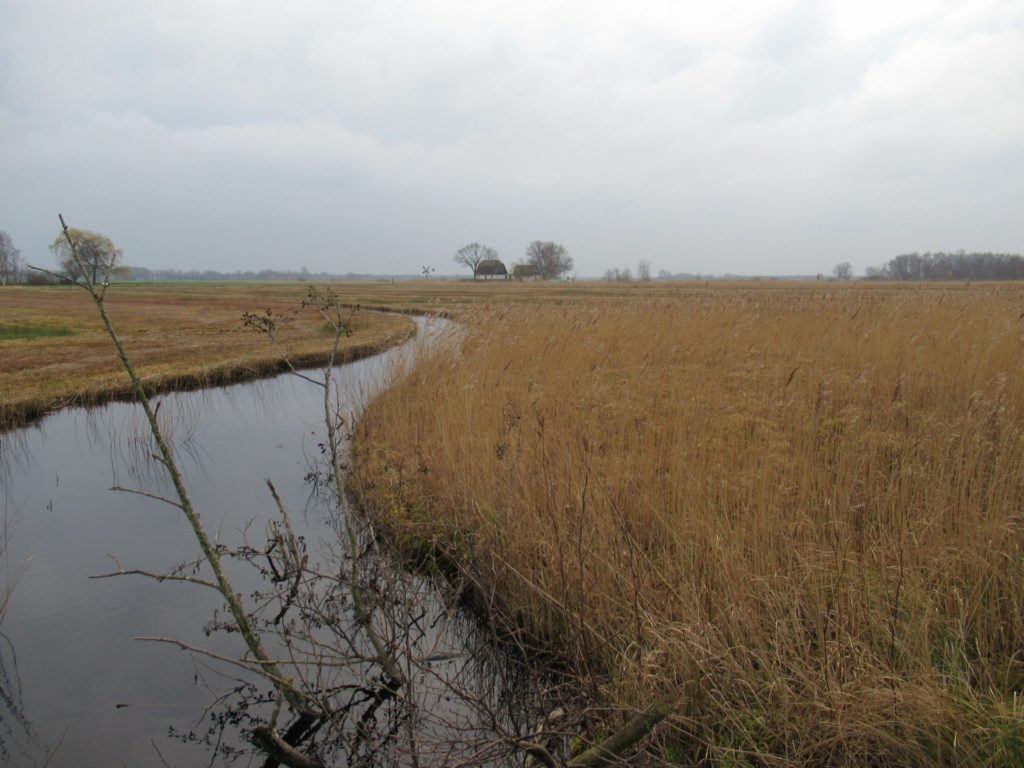 Hello, and an extra warm welcome today! I sincerely hope that you are in good health and able to cope with life's stresses in this strange and scary world we suddenly find ourselves in. And I also hope that you get all the support you need if you have health problems or are struggling with this new reality in any way.
I've been wondering what to do, here on my blog. I had planned to write about the area where I found the inspiration for a new knitting design, but it all felt rather futile under the circumstances. I could write about how the pandemic impacts everyday life here, in the Netherlands, instead. But how would that help?
After giving it some more thought, I've decided to stick to my original plan. I'm not a doctor, nurse or other healthcare professional. I can't help anybody in that way. What I hope I can do, is offer some comfort, inspiration and cheer through my words, pictures and knitting. A breath of fresh air for everybody cooped up at home and something different for worried minds to focus on.
Would you like to join me on a short virtual tour of 'our' wetland?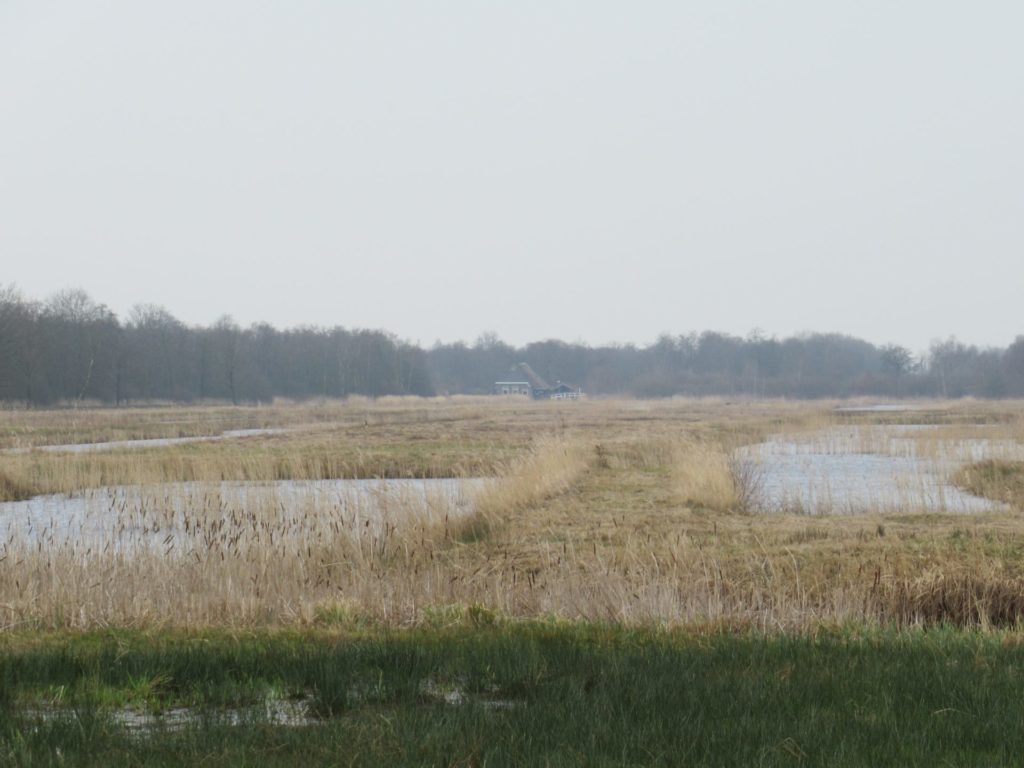 We have the great good fortune to live close to two National Parks. To the North-East there's a large area of woodland and heath. (For my regular readers: that's where the flocks of sheep live.) And to the South-West there's a wetland area.
This is, in fact, the largest lowland bog in Northwest Europe. It is ideal for cycling – there are miles of bicycle tracks and meandering narrow roads.
At this time of year, this open landscape can be rather bleak, with chilly winds. But one cloudy and windy day, about a fortnight ago, I braved the elements and took some photographs.
In summer the area is overrun by tourists from all over the world. Normally there would be some shivery visitors around taking selfies even in March, but now, with Covid-19 forcing them to stay at home, it is deserted.
The canoes and the soundless 'whisperboats' are waiting for busier times.
I could tell you about the picturesque villages, the crocheted curtains behind many windows, the various types of windmills, or the birds, flowers and butterflies, but I'm keeping all that for later. Today, I'll focus on the landscape, and especially on reed.
Apart from lakes, canals and wet grasslands, there are extensive reedlands, often right behind the houses.
Mowing takes place in winter, and in March much of the reed has already been mown (right half of photo below). The rest will follow soon or is left as it is for the birds and other wildlife.
A statue in one of the villages shows a traditional reed worker taking a break.
Nowadays, the work is done with modern motor mowers. Then the reed is tied into bundles and stacked along a waterway…
… or in the corner of a field and covered with plastic sheeting…
… to be collected with a tractor and trailer or transported over water on a flat boat:
Not surprisingly, many houses around here have reed roofs. The oldest thatched houses are very small – tiny houses avant la lettre.
Most of these are now rented out as holiday cottages. On the outside they look exactly like they did 100 years ago, and they do still have an original bedstee (a bed inside a sort of cupboard), but otherwise they have all mod cons.
There are also some fairly modest new houses with reed roofs…
… as well as more luxurious ones:
Although I'm happy with our own house, and wouldn't want to move at all, I always love looking at other people's houses, especially if they're as lovely as these.
I did say that I wouldn't talk about birds today, but I just have to show you these storks I saw on a nest:
Many people around here provide storks with nesting places in the form of wagon wheels placed on high poles, or on a dead tree as here.
Just as I was heading home, the sun peeked out from behind the clouds. Standing in the nippy wind, looking out over the shimmering water surface, with a couple of graylag geese in the foreground, a cormorant primping its feathers a little further away, and the sound of other water birds in the distance… a moment of bliss.
One of the inhabitants of this reedland (not in this photo) formed the inspiration for my new knitting pattern. I'm busy finishing everything and hope to tell you more about it soon. For now, take care and stay well!
Oh, and if you'd like to read more about this National Park, do visit the official website.