Hello!
This is the sewing machine I inherited from my mum, a Singer, above with its wooden case and below without it.
I have happy memories, sitting side by side with mum, with me turning the crank and her sewing.
My mum was also a knitter, but she loved sewing even more. She sewed many, many dresses, skirts, blouses, trousers, jackets, curtains and other items for her family and home.
I love sewing, too, but am first and foremost a knitter. My daughter is like her grandmother, and sews more than she knits. I have had the old Singer serviced and am passing it on to her, but for the time being it still lives in our house.
One of the reasons I'm writing about this now is that I've lost my knitting mojo for a bit and don't have anything interesting to show you. Another is that I've recently re-read The Sewing Machine by Natalie Fergie.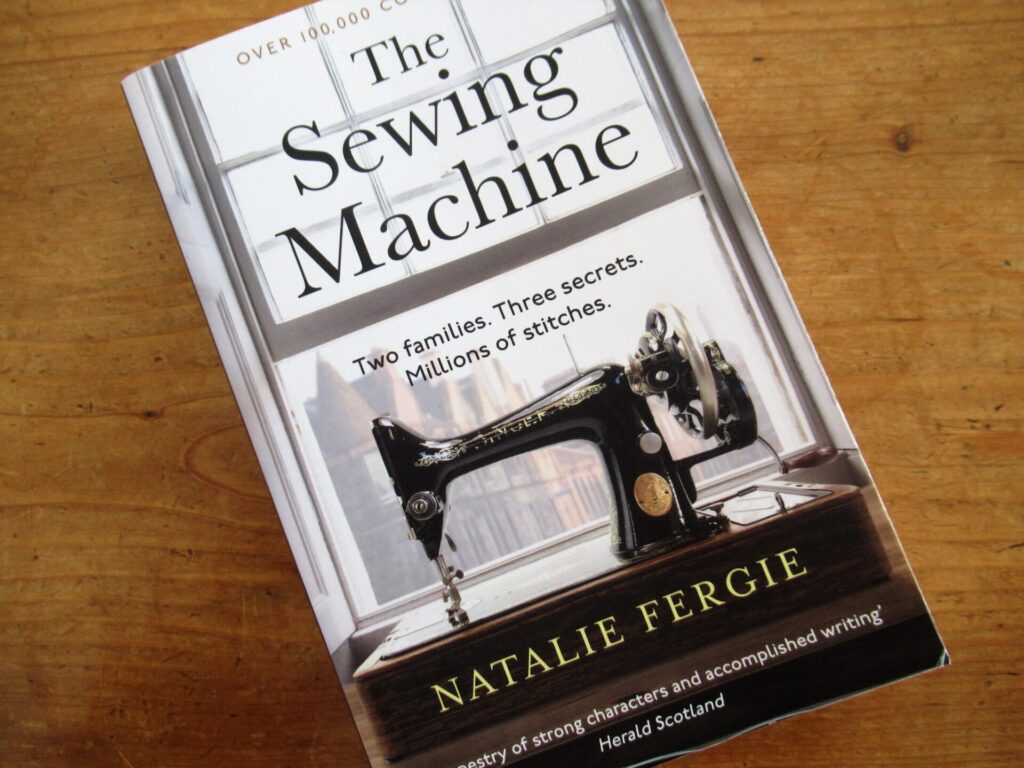 The novel is set in southern Scotland and spans over a century. It starts with the mass strike at the Singer factory in 1911, moves through the 1950s/1960s, briefly visits 1980 and ends in 2016. There are several protagonists. What binds these people together are family ties (with interesting twists) and the fact that sewing machines play an important role in their lives in one way or another.
One of the things I loved about The Sewing Machine, apart from the sympathetic cast of characters, is that it is filled with period details, like descriptions of interiors (especially kitchens), clothing, and what people did for a living. The author must have done an enormous amount of research. This doesn't make it into a dry history book, though. Not at all! The details are cleverly woven into the fabric of the story.
If you love sewing, I think you'll enjoy reading The Sewing Machine. I certainly have. And it wasn't just a great read – it also made me look up the serial number of my mum's sewing machine: H 957 200.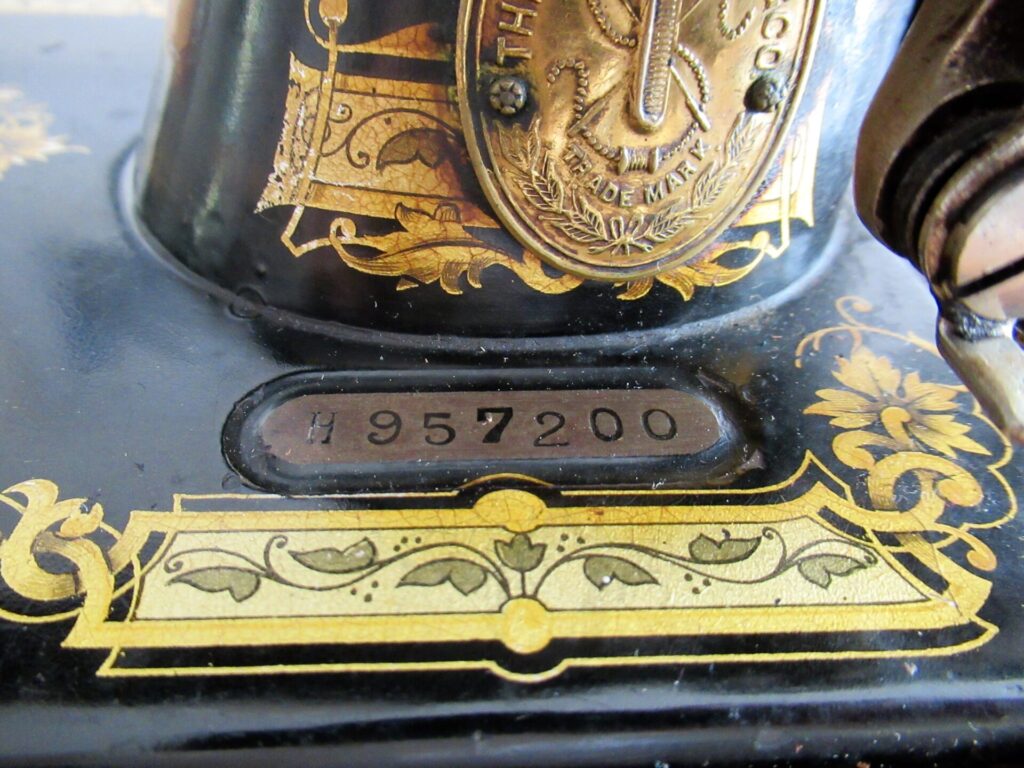 I'd never thought of doing that before. I know that my mum bought it in the late 1950s or early 1960s, and had always just assumed that it was from that period. Turns out it is from 1906!!! I could have known that she would never have bought a new one, but that it was so old – I had no idea!
My own sewing machine is a modern one…
… with extra feet for various purposes, lots of different stitches and three buttonhole options.
It can do far more and is much faster than my mum's old machine. But I wonder if it will still be sewing in 116 years' time. For me, my mum's old Singer will always remain THE sewing machine.
I know that many of you are knitters, but do you sew, too? What type of machine do you have? What do you do with it: sew clothes or other things, embroider, quilt? Do you have special sewing-machine related memories you'd like to share? I'd love to hear them!
If you happen to have an old Singer sewing machine, too, and would like to find out how old it is, there is a list of serial numbers on the website of the International Sewing Machine Collectors' Society here. If you have a different brand, visiting the website of the ISMACS may be worthwhile, too – it contains loads of interesting information.