Hello!
Good news! The stork has landed and brought our daughter and her husband a sweet little baby boy.
First and foremost, I'm immensely grateful that, apart from a few start-up problems, mother and baby are doing well. I'm also flooded with tenderness for this tiny human being, very happy for his mum and dad, looking forward to getting to know my grandson, worried about his future, hopeful that he'll have a good life and determined to be the best grandmother I can.
Where do the storks get the babies from, I wonder. Fish them up?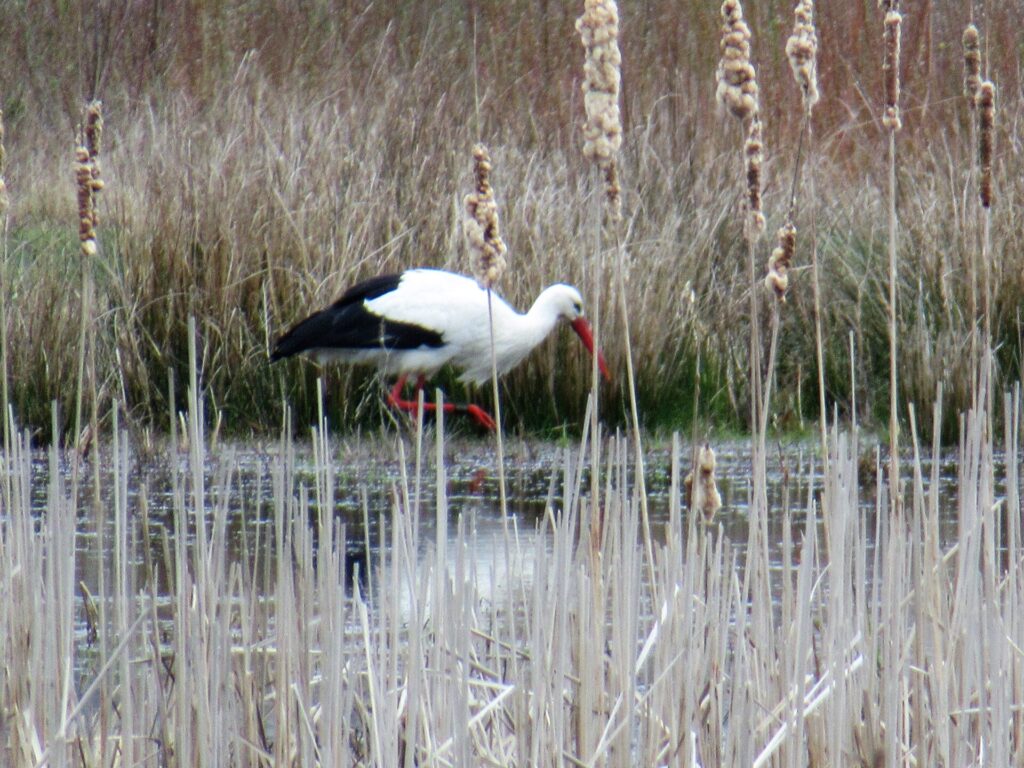 Thanks to a reintroduction program, these graceful birds have become a common sight around here. And sometimes even a nuisance. It isn't because they deliver too many babies, certainly not in our family. It's to do with the places they choose to build their nests.
Last week I was at the library when suddenly the lights went out, together with the computer terminals, the electric doors and, as it turned out, electricity in the entire town and surrounding villages. After rummaging around in the dark for a while the librarian found the key to the emergency exit (!?!) and we were able to get out (phew!). What had caused this power cut? Storks building a nest on a power pylon and setting it on fire!
Photo: Steenwijker Courant
We've already had the privilege of paying the new earthling a brief visit, bearing gifts for his first 10 days (they didn't all fit into this basket).
The first one will have been unwrapped by now, so I think I can safely show it here – a nice and warm coat knit with much love for our grandson…
… with buttons with the best ever message for a baby coat: Welkom kleine ukkepuk (welcome little one). (Excellent pattern here.)
It will come in handy in a month that is like spring one day…
…and like winter the next.
I feel a bit bad about the stork story above, because it isn't doing our daughter justice. Supported by the baby's father, she has done all the hard work. But I think they know how proud I am of them and will be able to appreciate a bit of folklore.
Well, that was my news for this week. Thanks for reading and lots of love!