Hello again everybody from near or far,
For the first 40 years of my life, I lived in Friesland (except for the few years I was at uni). Then, 18 years ago, we 'emigrated' to a place 5 kilometres across the Frisian border. No distance at all, but still a different region, with a different landscape (so many trees!), a different building style…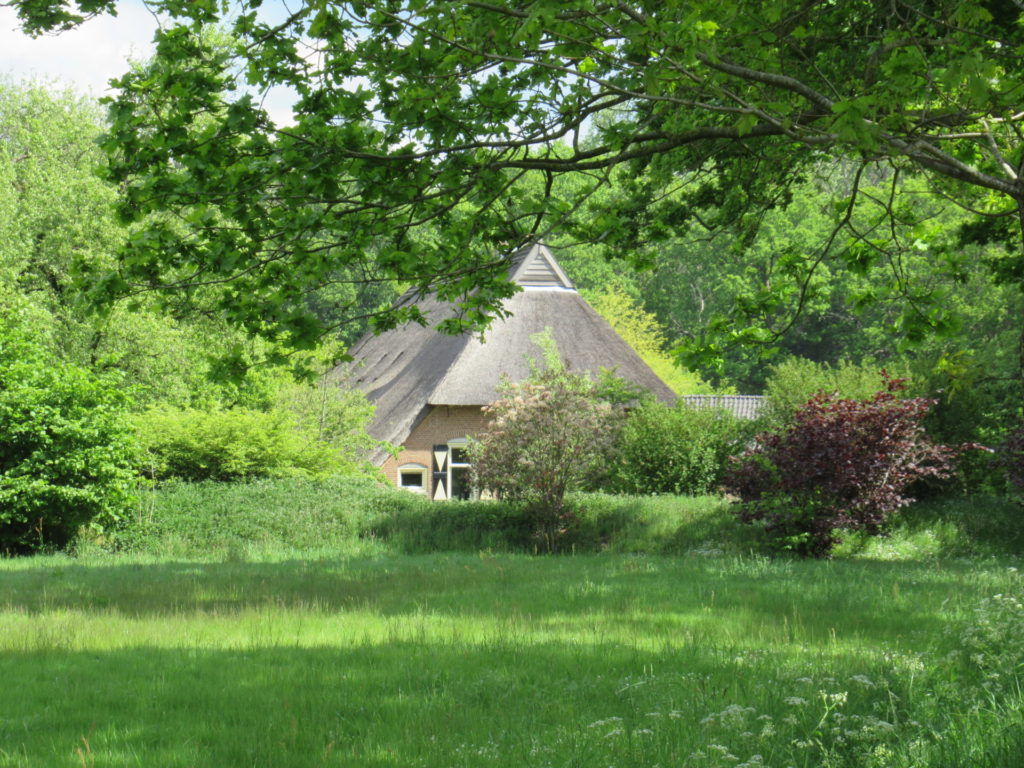 … a slightly different culture and a different language.
In Friesland, people say Oant sjen (See you) when parting. Or simply Hoi! (meaning both Hi and Bye). Over here, people say Kalm an, hè? (Take it easy, won't you?). I love the expression. It sounds so friendly, laid-back and caring – just the way many people around here are.
From the start of the lockdown, I've been/felt busy, busy, busy. That's the effect this strange and unsettling time seems to have on me. Being busy is fine. Useful even. But feeling busy all the time? Not so much.
I was going to write an update about my knitting this week (my needles, too, have been busy), but couldn't find the words. So, high time for some kalm-an-time.
Time to watch the house sparrows bathing…
Time to admire the flowers in the fields…
Time to leaf through some old scrapbooks…
Time to play with some embroidery floss…
Next week, I hope to be back here with that knitting update. If I'm not, I just need a little more time to listen to the grass growing.
I know that some of you are now recovering from Covid-19. The best thing I can think of to say to you and everybody else reading this is, Kalm an, hè?