Hello, and welcome to my very first ever blog post! I am really excited about starting this blog, because there is so much inside of me that wants to get out. At the same time it feels pretty scary too, to be honest. It's a big step from being totally invisible on the internet and social media to showing myself here. But I take courage from the quote on this bag I recently bought from a charity supporting vulnerable children:
'I have never tried that before, so I think I should definitely be able to do that.'
The quote is attributed to Pippi Longstocking. Funnily enough, it is not something Astrid Lindgren ever wrote, as I discovered when I tried to find out where exactly it came from. Well, never mind. It is a heartening phrase, whoever said it.
On the needles
On my About page you can read that I love knitting, as well as a bit more about who I am. There's no need to repeat that here. So let's just dive straight in and look at what's inside my new knitting bag.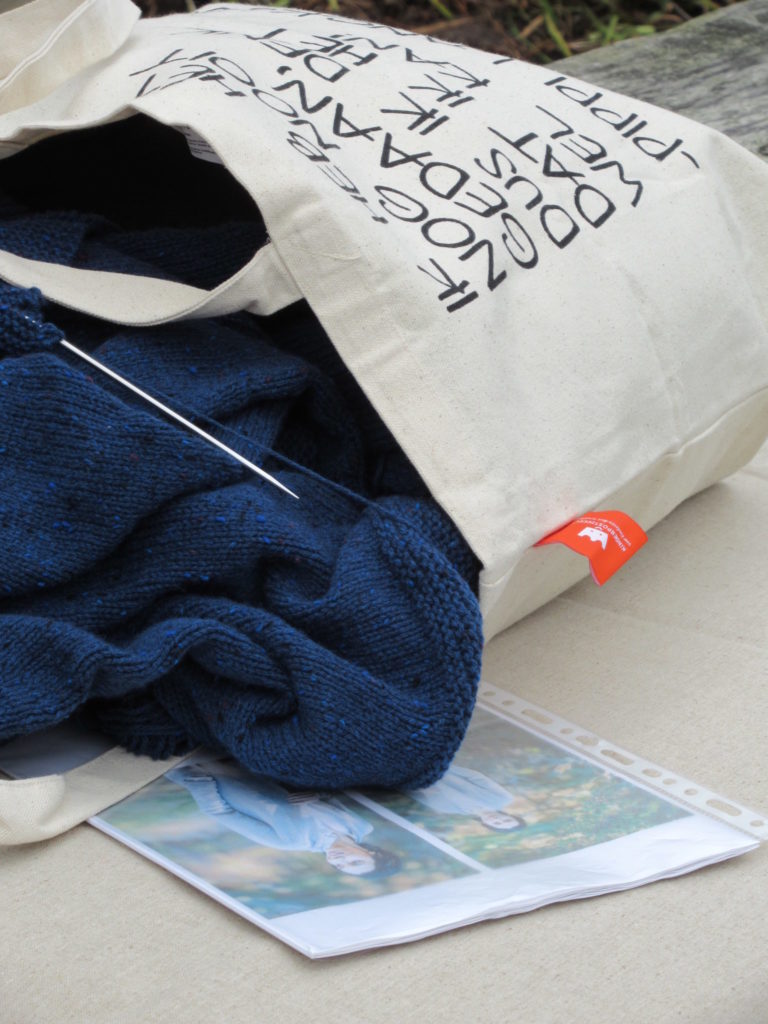 I always have several knitting projects on the needles at the same time. Usually one big project, one pair of socks for mindless knitting, and one or two other projects that require a little more attention. 
Willapa
My big project at the moment is a cardigan for myself. The pattern I am using is Willapa by Annie Rowden. Willapa is a simple, slightly longer cardi in stocking stitch with garter trims, knit from the neck down. The yarn I am knitting with is Lamana Como Tweed, a very soft 100% wool yarn.
I chose the pattern because I could do with a warm-but-not-too-warm cardigan. And also because I wanted to knit something that I could knit on for hours and hours without paying too much attention. I fell for Willapa because of its simplicity, slim fit, pockets and shawl collar. So far, it has been a very enjoyable knit.
The sleeves looked rather narrow. But after trying the half-finished cardi on, I decided that I could live with them and knit on as per pattern. I'm now on to the front band, for which I need to pick up 386 stitches and knit in garter stitch on fairly thin needles for almost 8 cm (3 inches). I'm really looking forward to that. (Honestly! I love knitting long stretches of simple stitches.)
Socks
The next project in my bag is a pair of socks. I always have a pair of socks on the needles for those moments when I need something really simple and comforting to do.
I am using my own tried-and-tested basic sock pattern and a sturdy Regia sock yarn.
Secrets
And then there are some secret things on my needles. Presents that I can't show you yet because I don't want to spoil the surprise.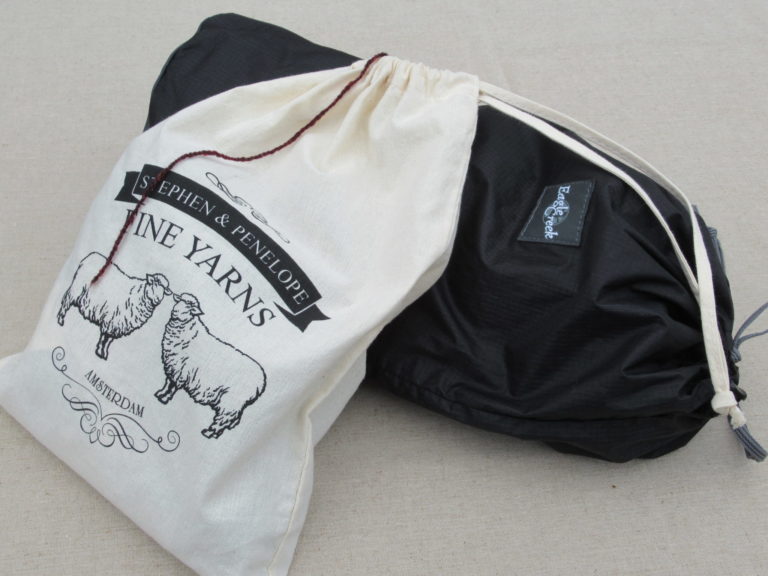 Now, what's so interesting about all this knitting stuff that I want to share it here? That's really hard to explain. If you are a knitter, you'll probably understand. For me, it's about working with materials that I am instinctively drawn to, making something beautiful that is useful at the same time and the endless possibilities of combining colours and stitch patterns. Apart from making stuff, I like looking at and reading about what other knitters make. And I hope that others will enjoy looking at and reading about what I'm making in turn.
Thank you
Phew, I did it! I wrote my first blog post. Thank you so much for keeping me company!
Today was all about knitting in progress. Next time I'll show you a colourful finished project based on a pattern by a wonderful Scottish designer. Plus some photos of our lovely surroundings. I hope you'll join me again then.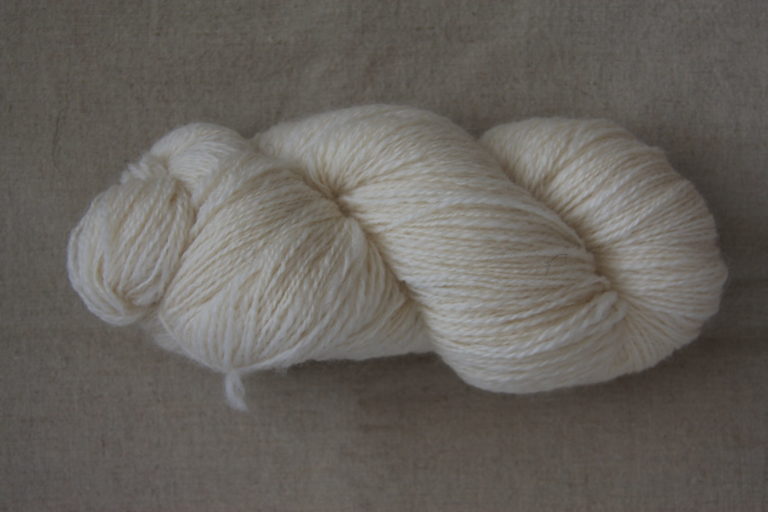 Afterthought
Here's something about courage that Astrid Lindgren really did write (in The Brothers Lionheart):
'Jonathan told me how there are things you have to do, even if they are dangerous.
"Why is that?" I asked.
"Because if you don't you are not a human being, you're nothing but a little louse," Jonathan replied.'
That's pretty harsh, isn't it? Nothing childish about it, although it was written for children.
I found this quote and the information about the misquote on the official Astrid Lindgren website. It is really worth a visit if you like her books.