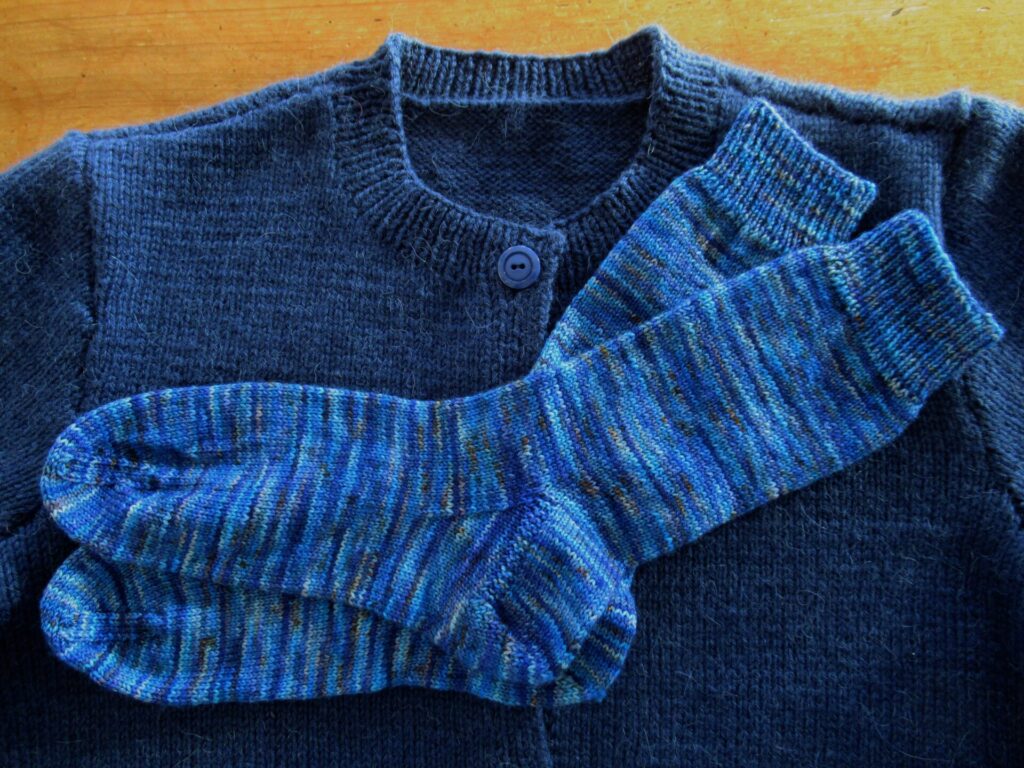 Hello!
The New Year is well underway, and I've been thinking about where I'm going with my knitting. I didn't make any resolutions or a list of goals. I feel a huge inner resistance to setting goals when it comes to knitting – as if the very word 'goals' will suck all the joy out of it. But drifting along and being pulled in all kinds of directions by whatever yarns or patterns cross my path, as I've often done, doesn't feel quite right either anymore.
So, I am taking the middle road by making a wish list – a short list of the kind of things I'd like to do more of in the coming year:
Norwegian knitting
Making things for our grandson
Knitting challenging socks (at least more challenging than my ordinary stocking stitch ones)
Designing
It is rather vague, I know. Not very S.M.A.R.T. according to some. Will I get anything done without Specific, Measurable, Achievable, Relevant and Time-bound goals? We'll see. For now, I'm still finishing a few last things from 2022.
In 2021, at the time of year when the hydrangeas were in bloom, I bought two skeins of yarn from two dyers new to the craft (they can be found here and here):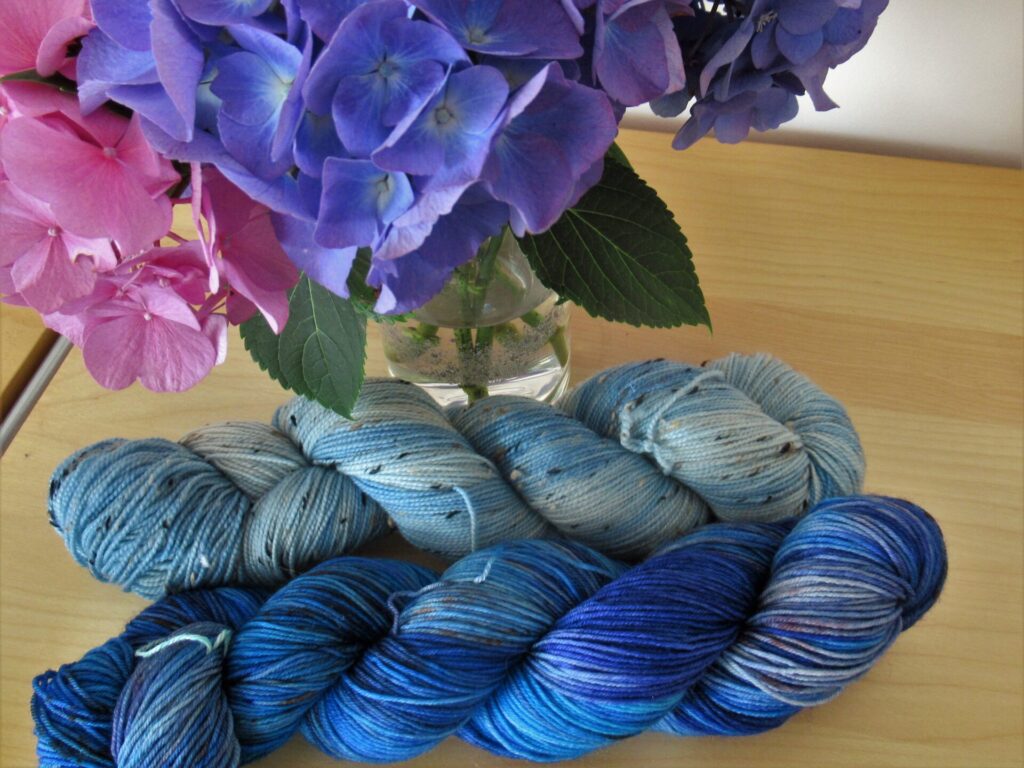 The pale blue tweedy skein doesn't know what it's going to be yet. The other one has grown into a pair of simple stocking stitch socks.
I wanted a medium-warm cardigan for everyday wear that would go with just about everything. It turned out exactly the way I wanted it, only maybe a little too… serious? Perhaps that could be remedied with buttons. I hadn't bought any yet and got out my big button box. There might be some in there that I could use. Sifting through the buttons, I put all those in the right size on a tray.
The cardigan needed seven buttons, and I made several combinations. Six matching navy blue ones and a pop of red?
Nah, still too serious. Colourful retro?
Fun, but not really me. Seven silvery and shiny ones then?
Oooh, I really like those! But not with this navy blue cardigan. Okay, one last try:
Not terribly adventurous perhaps, but hey, that's me. I do hope to become a little more adventurous in my knitting in 2023, though. Oh, and I would also like to do more with the buttons in my button box – I'll add that to my wish list. Now, where can I put the list so that I won't forget about it?
How about you? Do you have specific knitting/crochet/other plans, goals or resolutions for 2023? I'd love to hear about them!