Hello!
Our grandson is 6 months old now. He cries from time to time to indicate that he needs something, of course, but on the whole he is a cheerful little chap. He is growing fast and it will not be long before he has outgrown his pram.
He lives in a quiet neighbourhood with lots of green space. The bicycle tracks meandering through it are perfect for pram walks.
Often he falls asleep as soon as we set off, but when he lies awake, I can see him looking at the sky, and listening to the singing of birds and the rustling of leaves.
I wonder if he is also aware of that special scent of autumn in the air.
How fortunate we are to be able to enjoy our strolls in this peaceful part of the world.
He has suddenly outgrown all of the hats I knit for him, too. So I quickly knit up two new ones, both from patterns in the first Klømpelømpe book.
The first baby cardigan I knit from this book was not a success – the instructions were unclear, the stitch pattern didn't match up around the raglan armholes, and it turned out far too small. So, I ripped it out and put the book aside disappointed and frustrated.
A visit to a dear cousin of mine made me pick it up again, though. She is mother to 7 and grandmother to the same number, and the proud owner of a stack of Klømpelømpe books. She has knit many items from them for her grandchildren and is very enthusiastic about them.
Her enthusiasm was infectious, so I got the book out again, dug up the yarn left over from a jacket I knit for our grandson, and made the Henry hat.
I was still a bit puzzled by the instructions, but was able to work things out. Based on my earlier experience I made the size for 1-2 years and it fits perfectly.
I also had lots of yarn left over from the Pyrus Blanket I designed myself.
Some of that became the dots in the Henry hat and I had more than enough left for the Knot hat. The Knot hat has two weird antennae knit on to the top that are transformed into an adorable set of knots.
For anyone who hasn't heard of the Klømpelømpe books yet, they are a series of knitting books from Norway that have been translated into many languages. According to the website Booksfromnorway 'Klømpelømpe is a Norwegian dialect word from the Western region where the authors come from, and simply is an expression for describing a sweet, little child – a sweetheart.'
The book I've knit the hats from has 'knitting for babies and children' as its subtitle, and most of the patterns in it are for this age group. But it also contains a few simple accessories for adults as well.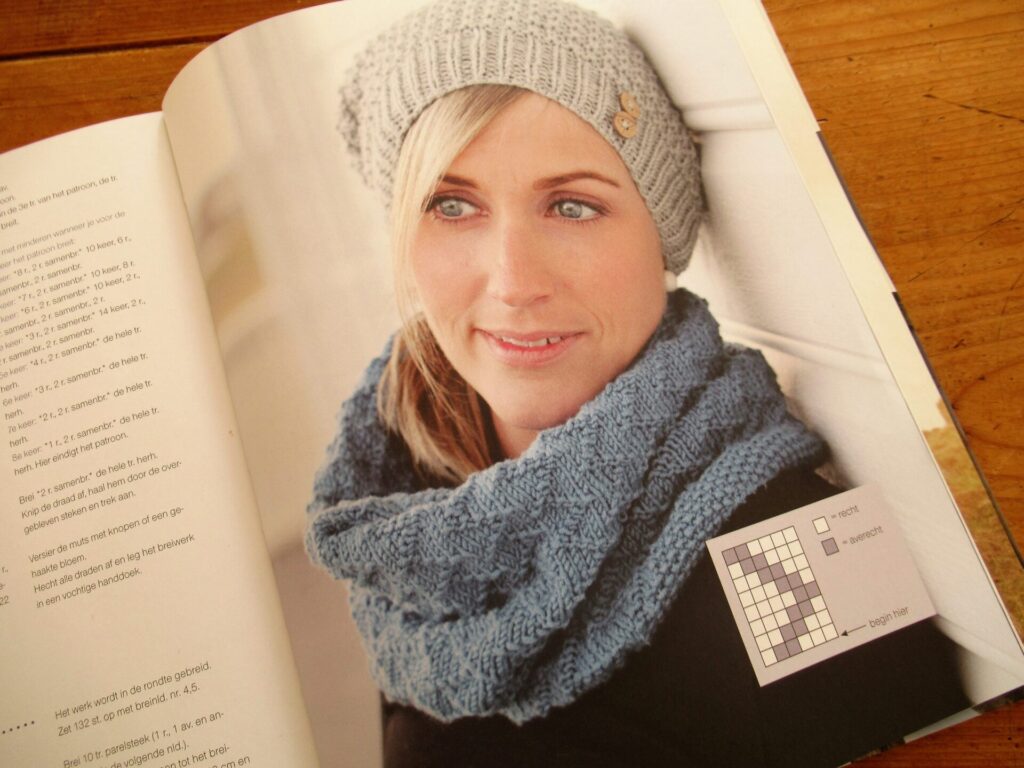 I'm glad these hats turned out well, because everything in the Klømpelømpe books looks incredibly attractive and I'd like to make more from them.
Useful info:
The authors' website can be found here in Norwegian. And a complete list of all the books in Norwegian here. (There is an English website, too, but it's very limited.)
If you're looking for translations of the books in your own language – the English translations all have 'Knitting for Little Sweethearts' in their titles, while most other translations retain the word Klømpelømpe or Klompelompe somewhere in the title.
The yarn I used is Drops Merino Extra Fine in colours 01 and 07.
The Pyrus Blanket can be found here on Ravelry.