Hello!
Do you remember our trip to Harlingen last autumn, and my visit to the local yarn shop? That's when I bought the yarn in the basket above. It is Isager 'Eco Soft' from Denmark – a bulky yarn of 56% alpaca and 44% organic cotton. It is very soft indeed.
I bought it on a whim, with the idea that it would be perfect for a cosy cardigan for our daughter. Other than that I didn't have a clue as to what it was going to look like or what pattern I was going to use. Or how much yarn I'd need (I hope I've bought enough).
The ball band didn't give any clues about needle sizes to be used or gauge suggestions, which is very unusual. So, I started swatching. I have a handy tool for determining how many rows and stitches go into 10 x 10 cm/4 x 4 inches.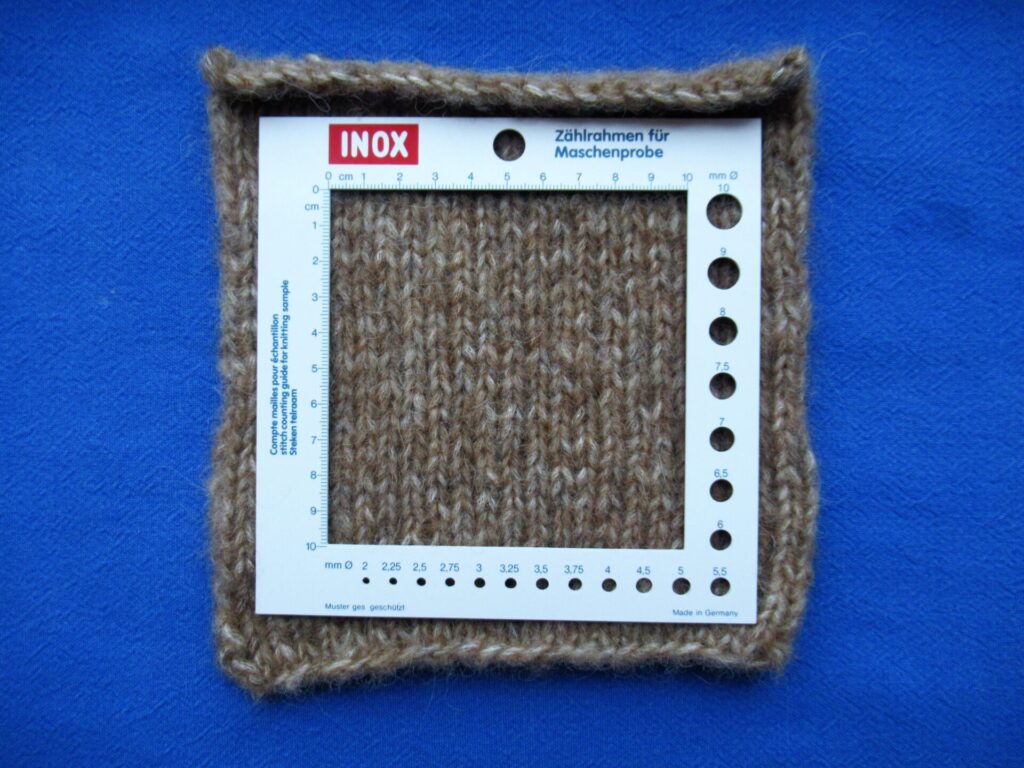 It isn't really necessary. A measuring tape will suffice, too, but it makes things easier.
I took the swatches along to our daughters place. She is way past the age that I buy clothes for her, and I never push any knitwear on people that they may not want. So my first question was, 'Would you like a sweater in this yarn? I was thinking of a cardigan, but if you don't like it, please feel free to say so and I'll find a different destination for it.'
I was glad to hear that yes, she would love to have a cardi from this yarn.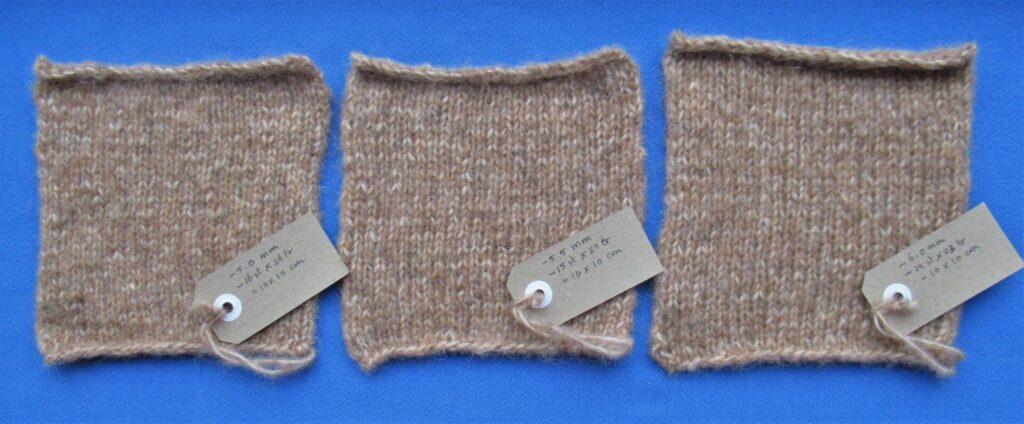 Eco Soft is a brand-new yarn, and I soon found out that only 4 patterns using it have been published to date, all for children. I could have looked for a pattern in a similar yarn, but decided that it would be more fun to think up something myself. A bespoke cardigan, so to speak.
I thought it might be nice to show you how I go about it. (Fingers crossed that I'll end up with a wearable cardi.)
First, I quickly made a schematic drawing of a favourite, shop-bought sweater with approximately the kind of fit she wanted. It wasn't a cardigan but a pullover and made from a very thin yarn, but that didn't matter. This was just to get a general indication of the fit to aim for – oversized, but not hugely so.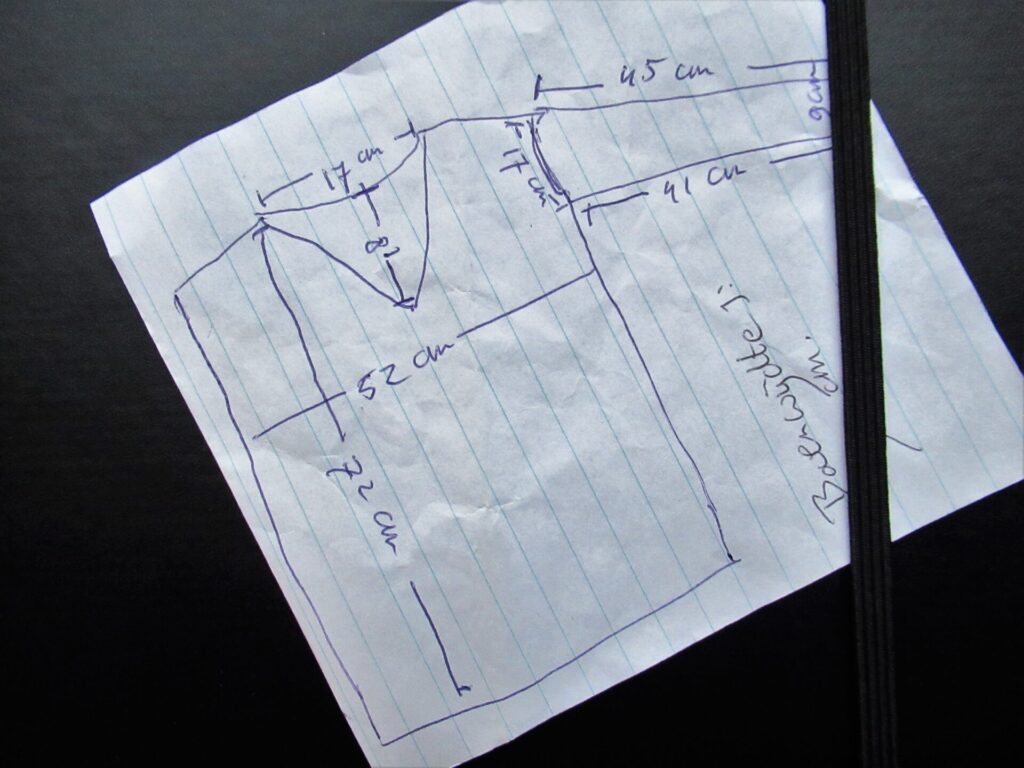 I also asked her a few questions about shape, neckline etc, and these were the clues she gave me:
Simple
Stocking stitch
Straight silhouette (so no tapering, A-line or waist shaping)
No pockets
Round neckline
Buttons
I have a sketchbook for brainstorming about knitting ideas, and these are the pages I made for this cardi.
Next steps: knit more swatches, make decisions.
Many January days are so cloudy and dark that I often take my knitting outside to photograph it. This time, I removed some plants and things from the window sill, and covered it with a folded table cloth. It is the lightest place inside and fine for photographing small items.
Fortunately, those dark days are interspersed with lighter and sometimes even sunshiny ones. One morning, sunlight streamed through the windows and suddenly there were two vases of cherry branches – the real one and its shadow.
It's always uncertain whether the buds on branches like these will open, but this time we were lucky. White cherry blossoms against a white wall – simply beautiful.
I'll tell you more about the cardi-with-a-few-clues-now when I've made some progress. Bye for now and take care!